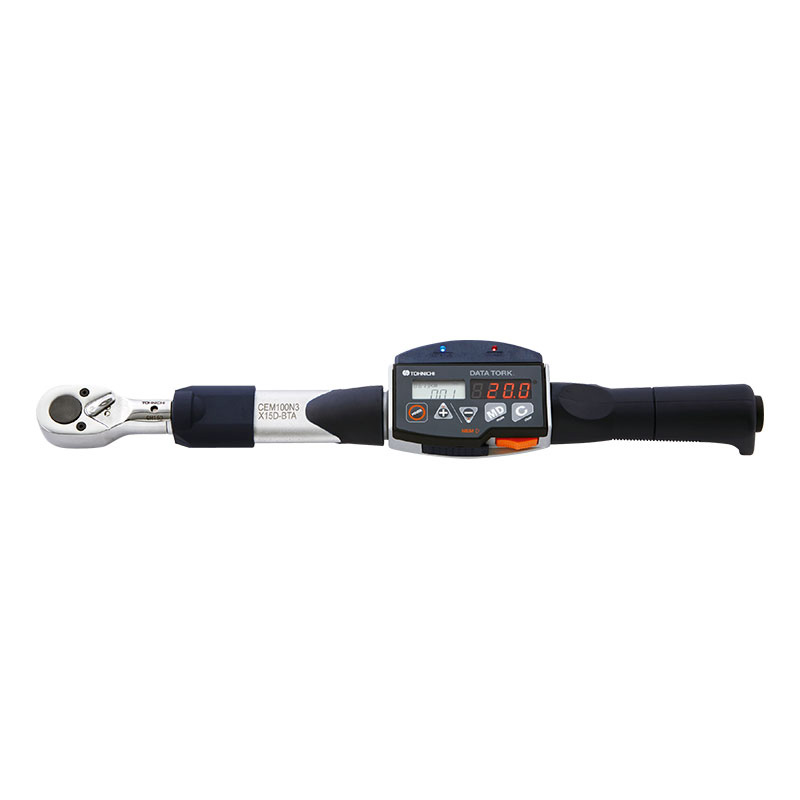 CEM-BTA Digital Torque Wrench with Bluetooth & Torque and Angle
Digital Torque Wrench with Torque & Angle Monitoring.

Angle monitoring at the peak tightening torque or measured torque value.

Judgment function by Torque and Angle.
Torque Value and Angle Data are transferred by Bluetooth.

Wireless duplex communication sends Hi/Lo limit torque and angle settings to the wrench then send the collected data back to PC.

Basic functions of CEM3-G Model with additional features of Angle detection and Bluetooth communications.