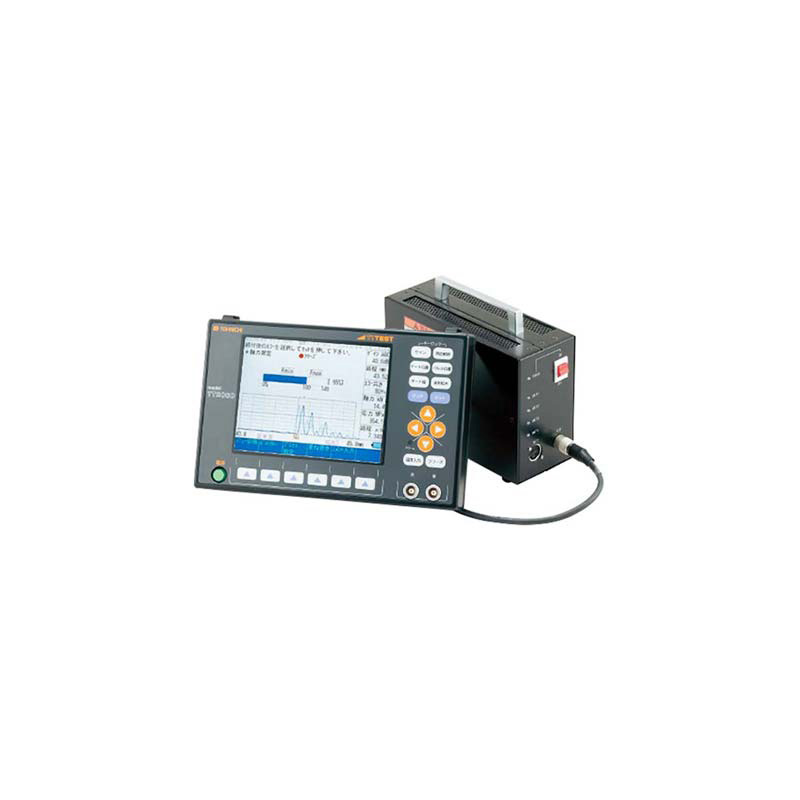 TT2000 Tension Meter
Application:

Bolt tension testing
Bolt aging test, loosening test.
To define the optimum torque level for the bolt.

Ultrasonic bolt tension meter capable of visualizing the change in bolt tension without breaking bolts.
Available in either English or Japanese-language display on the large, easy-to-read color screen.
Simple operation using the dialogue-style data input method.
Compact and lightweight. Portable for use at the work site.
A portable battery is available as an option.
A variety of functions, overlapping of the wave patterns and wave detection change are available for measurements with high reliability.
The simplified bolt dimension will be displayed in graphic with input values expressed in red.
Bi-directional communication with PC for data creation, and measured value backup. (* Note: Except TT2000)
Hex-head cap screws can be tested by an optional specially made sensor.
AFC-20-G Axial Tension Calibrator (sold separately) is most commonly used with the TT2000 Tester.