Home /

Torque Screwdriver
Torque Screwdriver
Preset
Features no scale on the body of the tool.
Because there are no scales, a torque tester and a specialized adjusting or thrust ring tool are required to set the torque value.
Ideal for mass assembly applications where one torque setting is dedicated to one tool.
Since this type requires additional equipment to change the torque, it prevents the torque setting from being changed by unauthorized personnel.
Preset styles have lower maintenance costs compared to other types of torque tools due primarily to the fact that there is no scale to maintain and calibrate.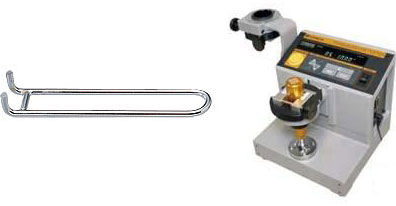 Requires torque setting bar and torque driver tester to change torque value.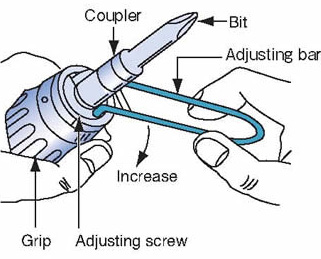 While holding the driver, insert adjusting tool bar into the grooves at the base of the handle. Turn CW to increase torque and CCW to decrease. Confirm value by checking on torque driver tester. Adjust and recheck until target torque is consistently achieved.

RNTD120CN

RNTD60CN
Adjustable
Features an external scale that can be easily changed by moving knob or twisting body to set a particular torque value.
The torque setting can be easily viewed and changed by turning end knob to move the scales.
Because of its easy torque setting style, it can be susceptible to unauthorized or inadvertent changes to the torque setting.
Ideal for applications that require a variety of torque settings using one tool.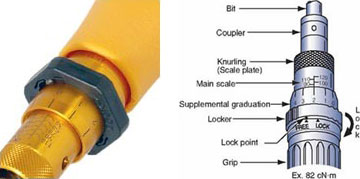 Move black lock ring to unlock position and while holding main knurled part, twist body to change torque setting.

Examples of Adjustable Models: RTD, LTD, AMRD, BMRD, AMLD, BMLD