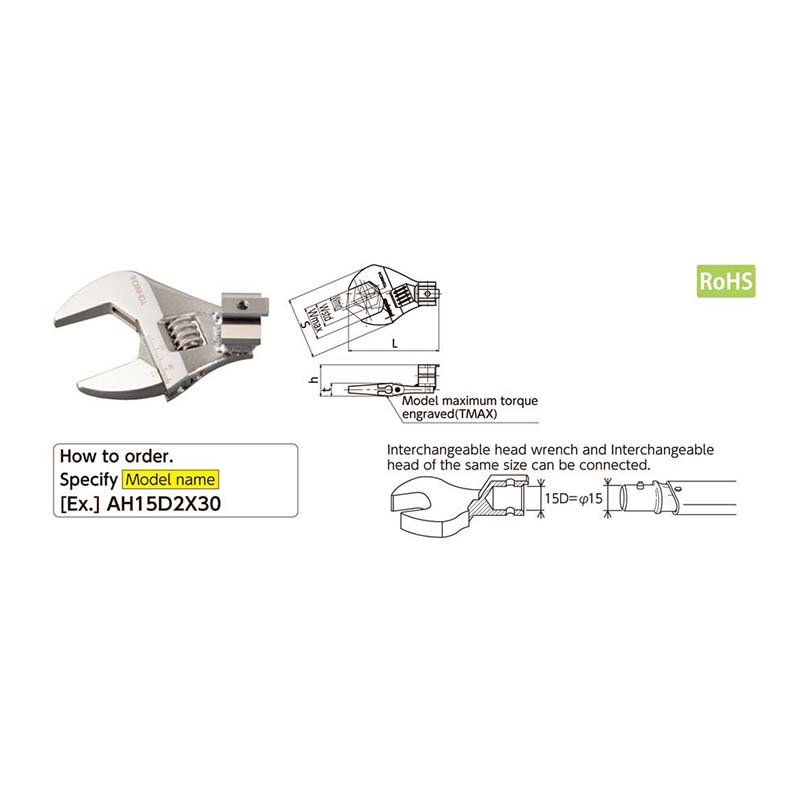 AH Adjustable Open End Head
The mouth width of AH adjustable open-end heads can be adjusted, so there's no need to keep SH interchangeable heads on hand for each separate mouth width. This is especially convenient when working with hydro-pneumatic piping, for maintenance, and for torque control with inch-standard bolts.
Ask for inventory status and price.