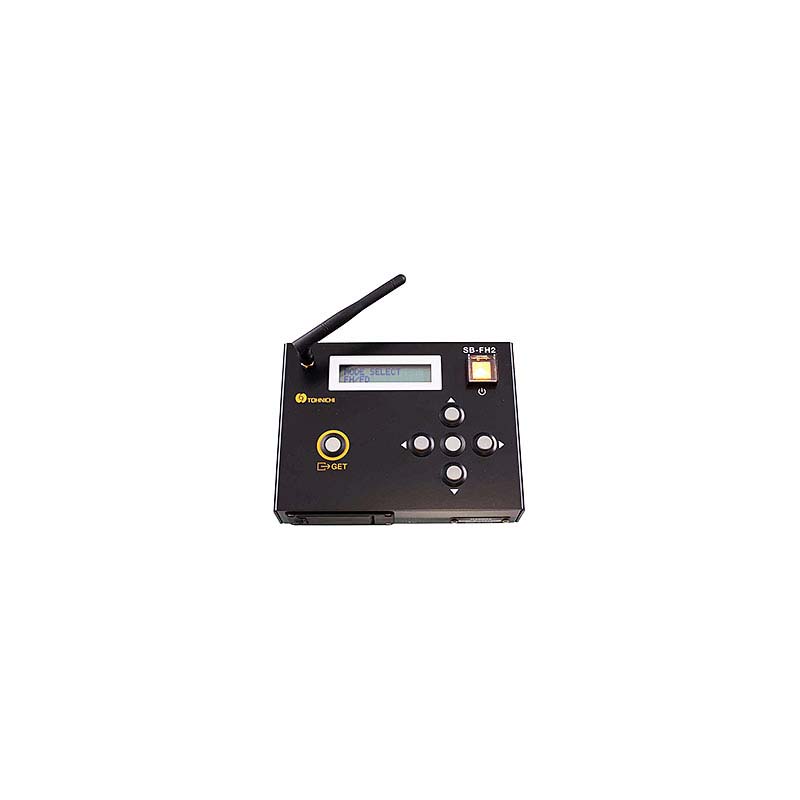 SB-FH2 Wireless Setting Box
Communication settings for wireless Error Proofing transmitter and receiver can be easily performed wirelessly.
Various settings (group channel, judgment code, ID, etc.) of the wireless module exchangeable receiver R-CM and wireless Error Proofing transmitter can be easily performed wirelessly without opening the housing.
You can easily switch between the new and old communication modes of the receiver and transmitter.
Supported products are R-CM, T-FH256MC, T-FHSLS, T-FHP, RTDFH / RNTDFH, QSPCAFHP / QSPCAFH, QSPCAFHM, CSPFHW, T-FHM, T-FH, FD / FDD, FDD-AD.
Order with Tohnichi Special USB Cable: "RS232C to USB Cable" and Download Setting Software to easily confirm transmitter module modes, channel, id, and other settings.