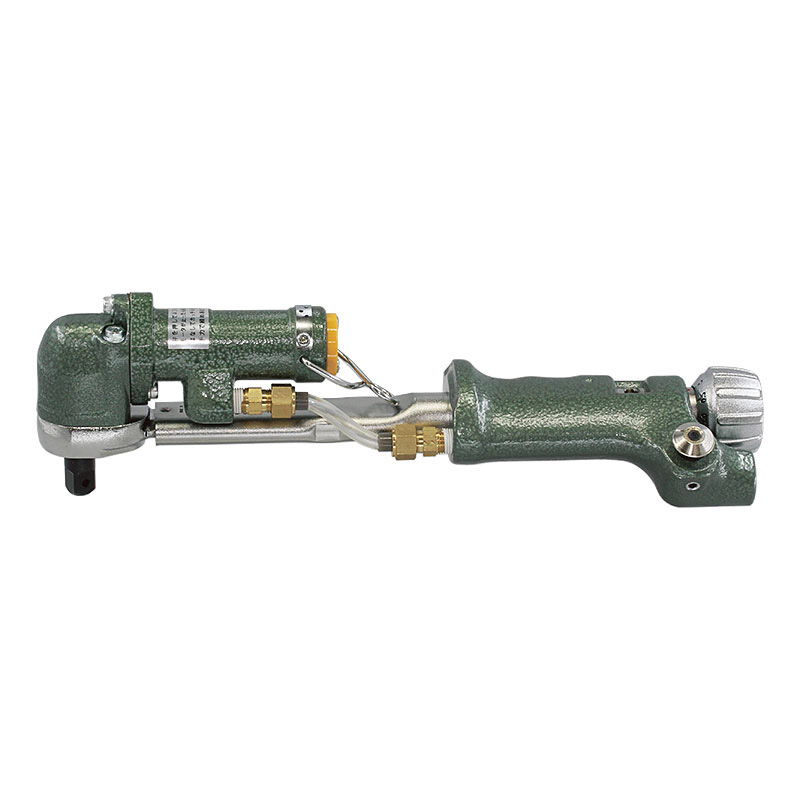 A3 Semi-Automatic
Semi-AutomaticType: Air motor mounted on torque wrench allows for fast provisional tightening with the accuracy of final tightening by torque wrench performed by hand.
This tool replaces the conventional two-step tightening process of the pneumatic tool followed by clicking torque wrench into one tool with greater efficiency.
Changing tightening torque is simple by turning the knob to adjust the scale on the handle.
Palm button engages air motor; Release after provisional tightening then use hand force until torque wrench "clicks" at required torque setting.
Easy calibration performed on standard torque wrench tester such as Tohnichi's DOTE4-G. Since the torque wrench is controlling the final applied torque no joint simulator is required.
A3 version features a new ratchet square drive that accommodates anti-vibration sockets (not included).
No reaction arm needed–Up to 180Nm (or equivalent) with no reaction force.
A drop in airline pressure will not affect applied torque.
LS version is available with the limit switch, which creates an error-proofing system when used with CNA-4mk3 count checker (sold separately). When torque setting is achieved, the limit switch is triggered confirming tightening completion–no more missed fasteners!
For larger motor and more provisional tightening see model series AC3.
American Models
SI Models
Metric Models