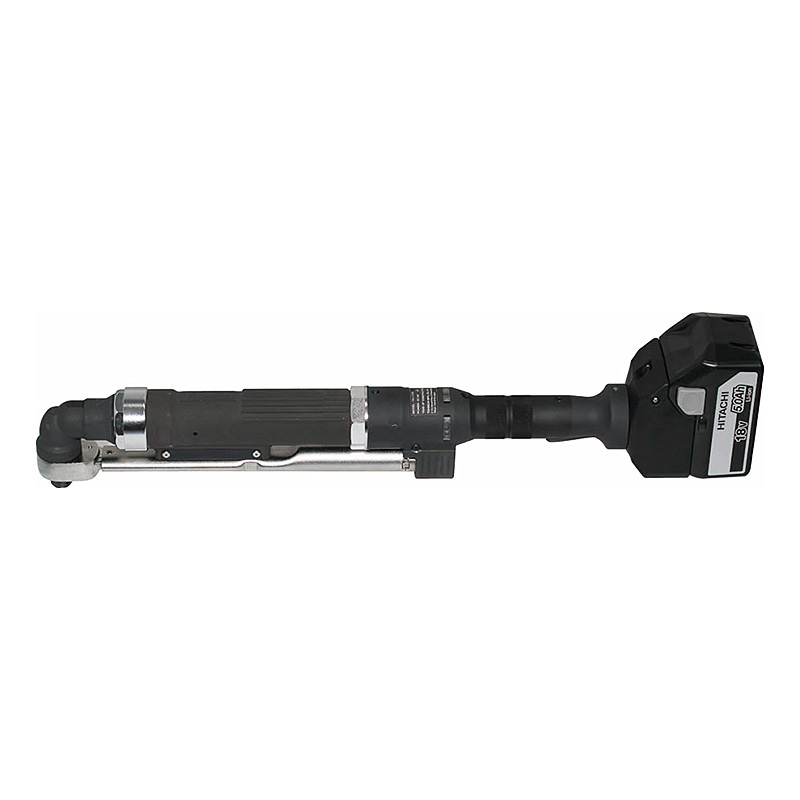 HA / HAC Semi-Automatic
For battery-charge type for excellent workability. Semi-automatic electric torque wrenches let you use your existing torque wrench tester for calibrating.
Far cheaper than an electric hand nutrunner, yet offers high precision torque control.
Generally, provisional tightening is done with an electric screwdriver, and then final tightening is done with a torque wrench. But now both provisional and final tightening can be done with a single tool. With "No Wasted Time" there's no need to switch tools.
Provisional tightening is done with a labor-saving brushless electric motor. Final tightening can be done with a torque wrench with ±3% torque control accuracy.
Maintenance-free! Uses a durable brushless motor, so there's no need to ever change brushes.
Cordless! The rechargeable battery powers the electric motor for provisional tightening. No power cable for DAC, so no worry about reduced workability or failure caused by a cut cable.
Error proofing is cordless too! Tightened-to-completion signals are transmitted by Bluetooth®, making it easy to build an error-proofing system to prevent human tightening errors. Cordless operations result in excellent workability, with no worry about cords getting cut.
No need for a special controller connection. Cordless, so no worries when moving about on the production line, and no need to repair cords.
Provisional tightening is possible with a three-step torque adjustment. With a Bluetooth®-equipped computer, setting software lets you change provisional tightening torque. (*Note: Software available for download free of charge.)
The software lets you change tightening mode. The setting software can also switch from one mode to the other. Tightening mode 1: For provisional tightening that connects multiple flange bolts. Tightening mode 2: After provisional tightening, if final tightening is missed the next provisional tightening cannot be done. (*Note: Software available for download free of charge.)
Able to calibrate with a torque wrench tester currently in use. No need for a special calibration device, so traceability at the control level is equal to that achieved with a torque wrench.
The compact, lightweight HA25N was launched on the market on January 25, 2016.
The HAQSPDY / HACQSPDY series that transmits tightening torque data wirelessly (Bluetooth (R)) can also be custom modified, and a system for managing tightening data can be built using the "TDMS / TDMSHT" (Ver. 2.00) that went on sale in March 2017.