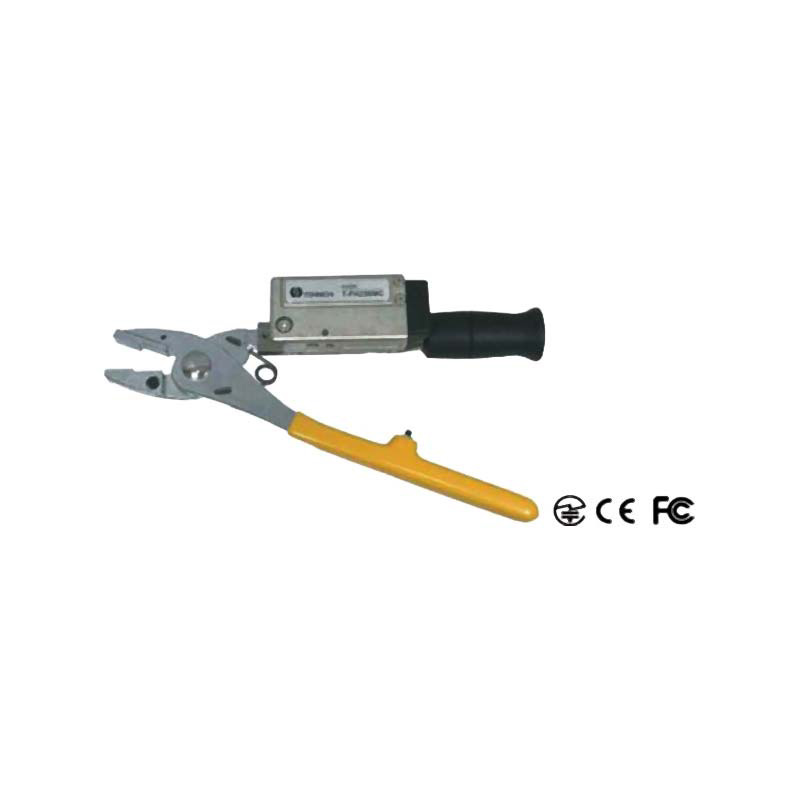 Error Proofing Hose Clamp Pliers
Error-proofing system to pull out a hose clip holder.
Prevent missed installation of a hose clip with count management functions.
Just grasping the grip of the tool does not output the signal unless the clipping holder process is completed.
Available as LS limit switch version with cord, or wireless with choice of 2 different module types: FH or FHSLS

FH features a metal case and external antenna, with AAA batteries. No optional protective cover available for this module
FHSLS features a hard plastic case, an internal antenna, and a coin battery. An optional protective cover is available

Basic or Long Nose Versions.
Longer handle version available as special order upon request.
Features long nose or basic ends which can be changed out with interchangeable components (sold separately).