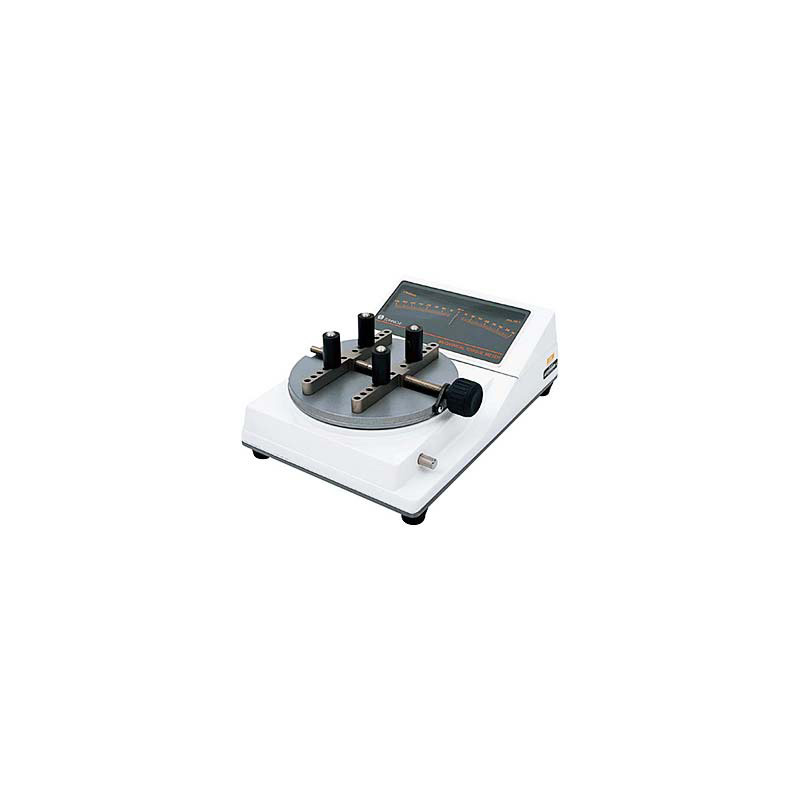 TM Torque Meter
Analog torque meter for measuring bottle cap tightening, spring force, etc.
Bi-directional.
Equipped with 4 poles that can change positions according to the object's shape and hold it firmly during testing.
No need to fix the tester on the table with bolts, which gives greater portability.
Models with "-S" are equipped with a memory pointer, which is useful for measuring the peak torque.
With the optional calibration equipment, the torque tester can be calibrated at the customer side.
Ergonomically designed and adapted for Color Vision Deficiencies (Tohnichi Unified Design).
American & Metric Models
SI Models