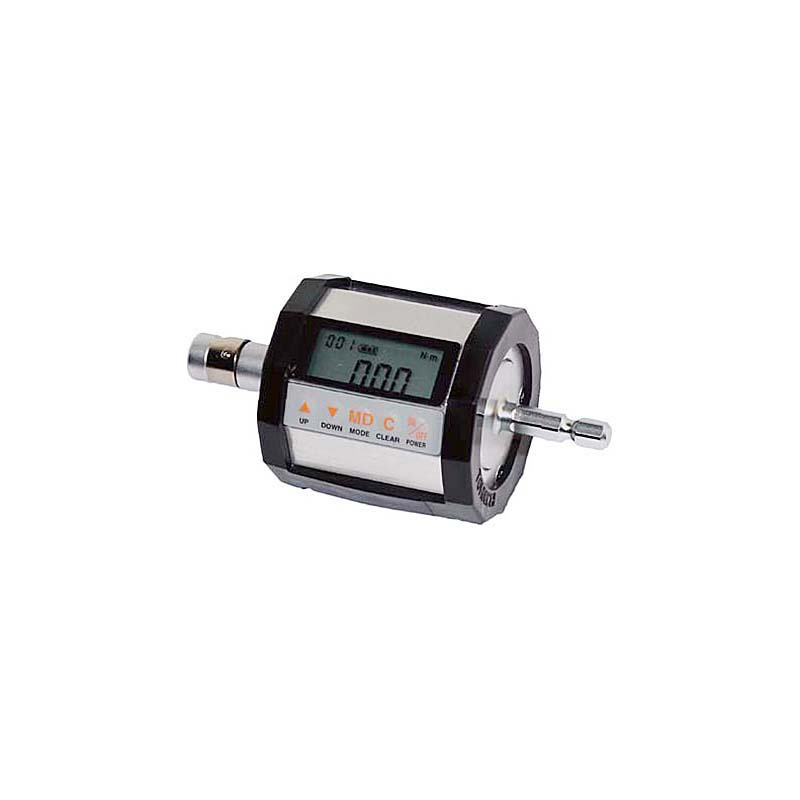 ST3-G (-BT) Spintork® Torque Checker
Spintork®, ST3-G Digital Torque Checker is the world's most compact rechargeable rotary type torque measuring equipment. (Patented)
Ideal for routine torque maintenance checks on nutrunners.

Allows operators to perform torque checks (routine inspections) of multi-spindle tightening equipment while continuing tightening at the same time. Connecting the optional extension bar, which has the same length as the ST3, to spindles not installed with Spintork® makes it easy to check torque without removing the nutrunner from multi-spindle tightening equipment. This reduces steps in the quality inspection process.

Using the Bluetooth® equipped version model ST3-G-BT, it is possible to inspect nutrunners inline and collect torque checks wirelessly.
ST3-G is equipped with an angle sensor. If tightening is done with a handheld nutrunner attached to the ST3-G, torque checking and angle checking can be done at the same time as tightening operations. (*Note: Angle measurements are measurements from set snug torque values.)
When the supplied USB connecting cable is connected to a PC, tightening torque and angle data determined through measurements using a ST3-G SpinTork Rotary Peak Torque Meter can be analyzed and controlled in Excel format using ExRcv for ST3. (ExRcv for ST3 is complimentary with the purchase and available for download upon request.)
The ST3-G-BT can be used to create torque and angle graphs. With a Bluetooth®-equipped ST3-BT, torque and angle can be measured and recorded continuously, and tightened-to-completion data is transmitted wirelessly to a PC. Then after ExRcv for ST3 collects the data on an Excel file, graphs displaying tightening torque and angle values can be created. (*Note: When the ST3 is not the -BT version, memory stores only angle data at the time of recording and maximum torque, and graphs cannot be created.)
A Tightening Data Management System can be created for Bluetooth-equipped ST3-BT / ST3-G-BT series devices, through the use of the special custom-modified TDMS Software.