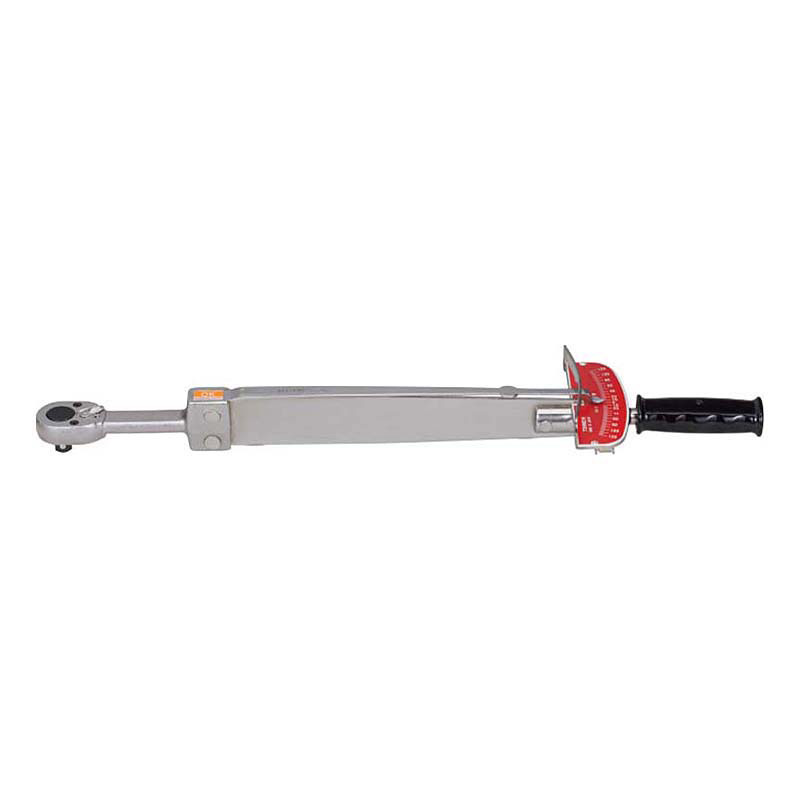 QF / QFR Beam Type Torque Wrench
For efficient bolt tightening operations even in confined places by ratchet function.
F model series with a ratchet head.
Lightweight easy-to-read scale, suitable for inspections.
Scale registers bidirectional torque.
The ratchet head has 24 teeth with a 15-degree operating range, allowing for use in space-limited working conditions.
The arm's unique shape is designed to keep internal force stable without any friction, contributing to enhanced durability.
QF60N~420N is available for memory pointer type as standard, other models are upon request.
QFR models are mechanical loading types. Force is applied by the winch or lever block.
QFR is equipped with a memory pointer as standard.
Applicable for international use including the EU region.
Compliant with calibration procedures of ISO 6789 Type I Class A.
American Models
SI Models
Metric Models