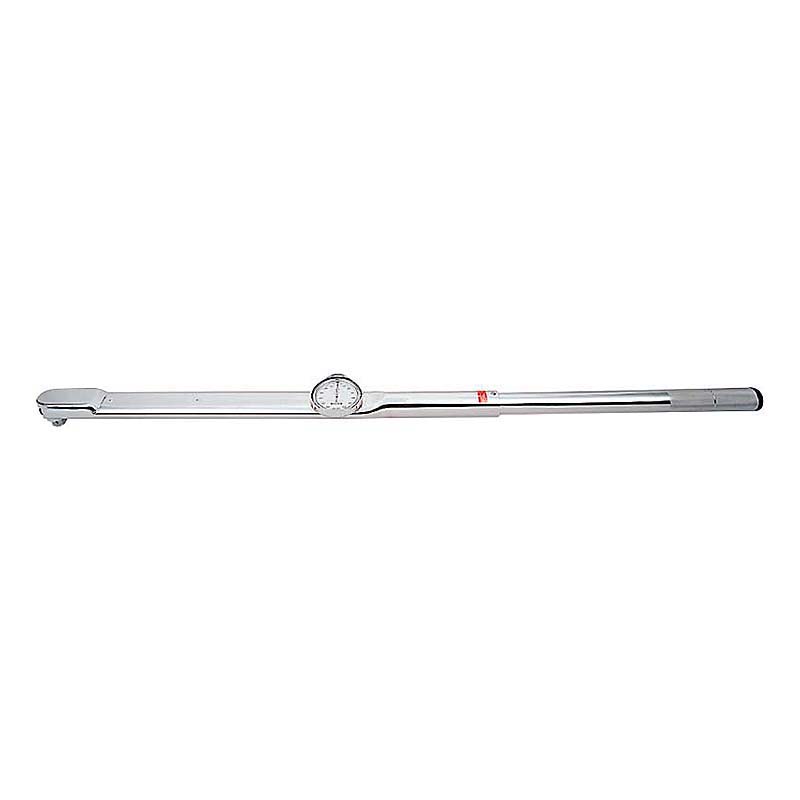 DBE Dial Indicating Torque Wrench
DBE models are larger torque ranges with an extension handle.
The extension handle can be separated for ease of storage by push pin connection.
Wide range and high accuracy dial indicating torque wrench. Ideal for torque quality inspections
Easy to read dial face has a follower hand memory pointer that stays on peak torque for convenient reference
Use for tightening purposes by simply rotating the dial to the desired torque. Completed tightening is achieved when the pointer indicates "0".
DB is not length-dependent. Therefore, accuracy is consistent regardless of where the hand is placed during the operation.
The dial indicator features a metal guard.
Accuracy is +/-3% of reading
Accuracy of American models is warranted from 20% of max torque.

DB/DBE are compliant with ISO 6789:2017 starting January 2022. 

Applicable for international use including the EU region. Compliant with calibration procedures of ISO 6789 Type I Class B.
American Models
SI Models
Metric Models