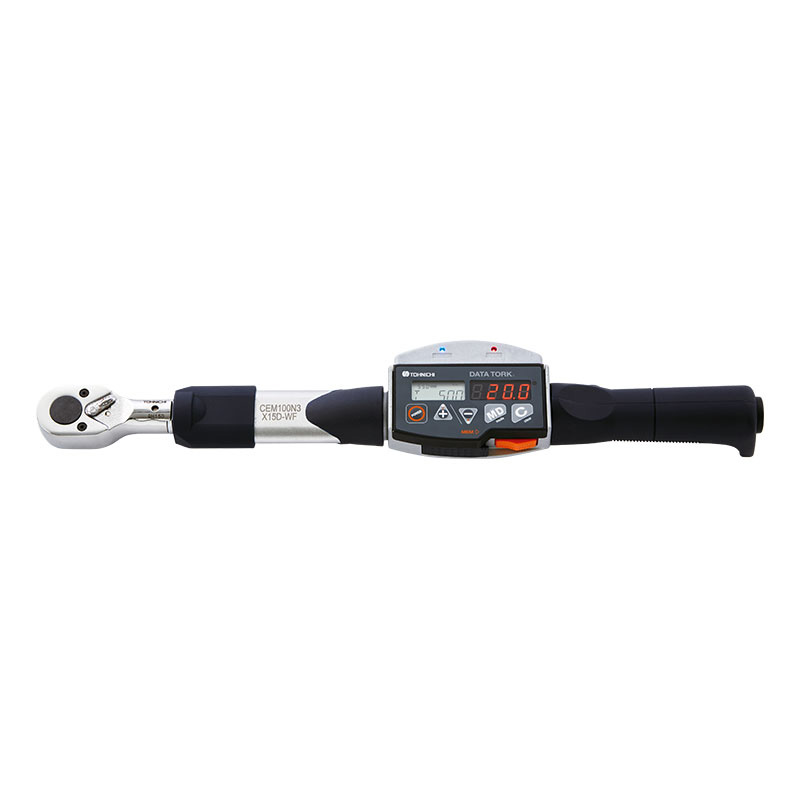 CEM-WF Digital Type Torque Wrench for 2.4/5GHz Wireless LAN
The version of CEM Digital Torque wrench with 2.4/5 GHz wireless LAN communication functionality.

Connect to a network or directly to your device using IEEE 802.11 11a/b/g/n 2.4/5GHz wireless.

Wide-Range Communication, approximately 50m, 54 yds.
Includes both simple(collect and output) and duplex ( information sent to wrench, collect, and output) data communications for tightening and inspection.