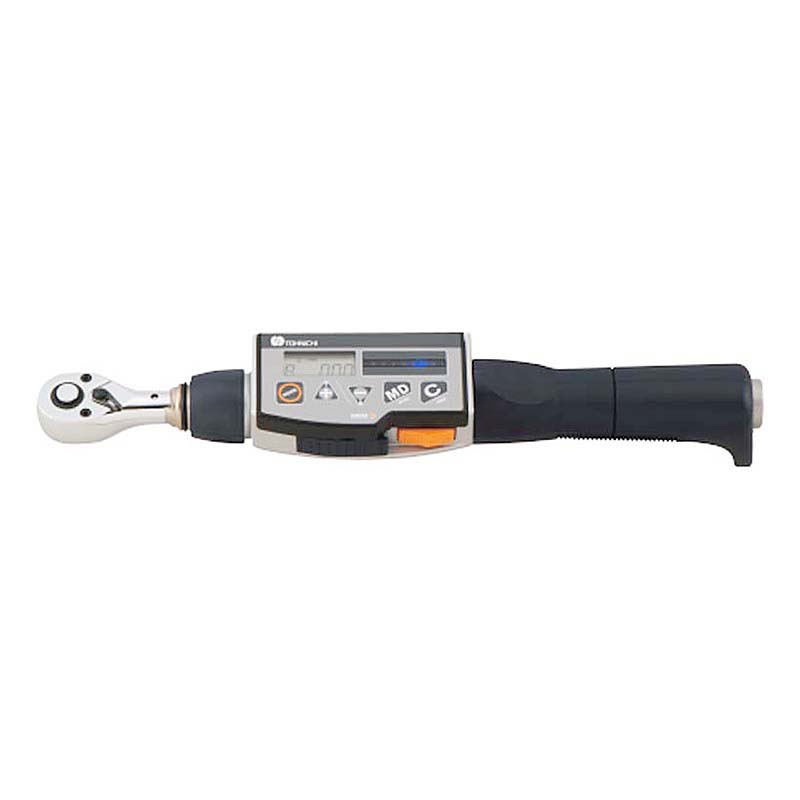 CPT-G Digital Type Torque Wrench
Designed for tightening applications for both CW and CCW
LED lights provide easy tracking of the tightening condition as it approaches your target tightening torque.
Saved data can be output through a USB cable (#585 Sold Separately).
5 units of measure selection: Nm, kgf.cm.,kgf.m., lbf.in. lbf.ft
Powered by 2XAA for approx. 40hours of continuous use. Auto Power Off
Data memory, torque set registration, and output functions 
Robust and durable aluminum body.
Modes: Preset Tightening Mode (set % of target torque), Judgment Tightening Mode (Set lower/upper limits), Peak/Run Mode
Accuracy +/-3% of indicated value
Set Includes Wrench, TQH Ratchet Head, Padded Storage Case, 2XAA Batteries and Certificate of Calibration from the factory.
With CE mark. For international use including the EU region.
RoHS Compliant
Applicable for international use including the EU region.
Compliant with calibration procedures of ISO 6789 Type I Class C.
Excel Receiver software is a data input tool for Excel® data management. It can be downloaded for free. *Note: Excel® is a registered trademark of the Microsoft Corporation.
Tohnichi's interchangeable head torque wrenches can be used with our interchange head lineup which offers the best selection in the world, making these wrenches ideal for your work.