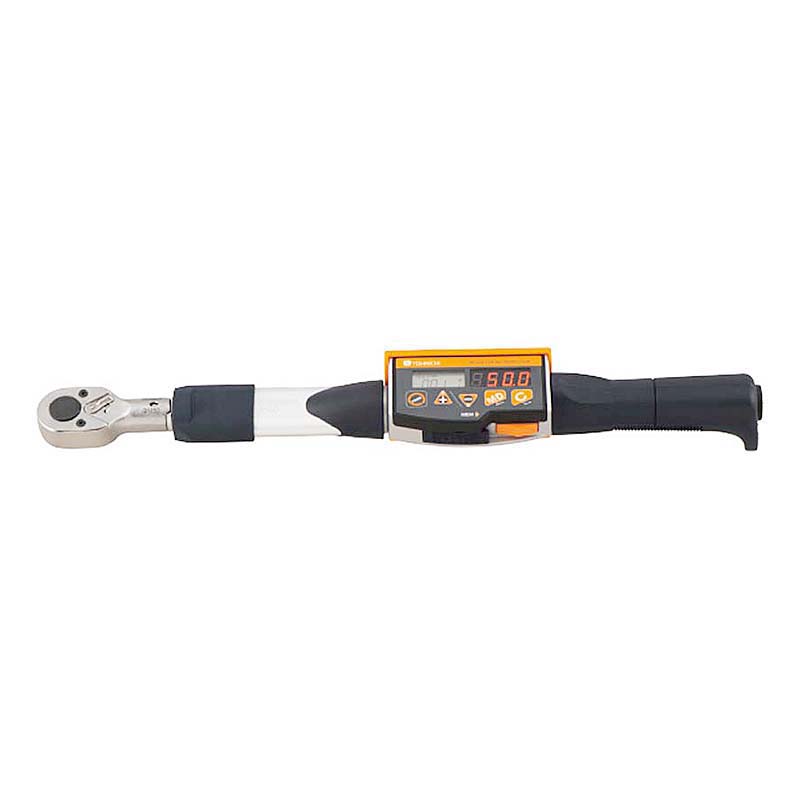 CTB2-G Digital Type Torque Wrench
Detects the original tightened torque applied on the bolt by re-tightening inspection.
For re-tightening inspection of tightened bolts: Applying additional torque until the fastener just starts to move.
Uses Tohnichi's re-tightening torque measurement algorithm (T-point method). (*Patent pending)
Detection sensors and internal software provide a final torque value that is very close to the originally applied torque.
Gyro detection guides users with completion light, once the wrench detects the first movement. This reduces the variations in captured data among different users' testing techniques.
Internal memory saves up to 999 readings, which can be downloaded via RS232C.
The interchangeable head allows for use in a variety of applications.
Applicable for international use including the EU region.
Compliant with calibration procedures of ISO 6789 Type I Class C.
Interchangeable head style offers a wide variety of heads to suit many types of applications. QH Ratchet head included. Other types are sold separately.
Also available: CTB2-BT / CTB2-G-BT torque wrenches capable of Bluetooth® data transmissions. *Bluetooth is a registered trademark of SIG, Inc.
Add Tohnichi's TDMS Software Package to provide a solution for collecting torque data for quality inspection routes.
CTB2-G-S Version (Special Order) saves both peak and original tightening points so it's easy to transition from Tohnichi's CEM Digital Torque Wrench for historical data analysis.