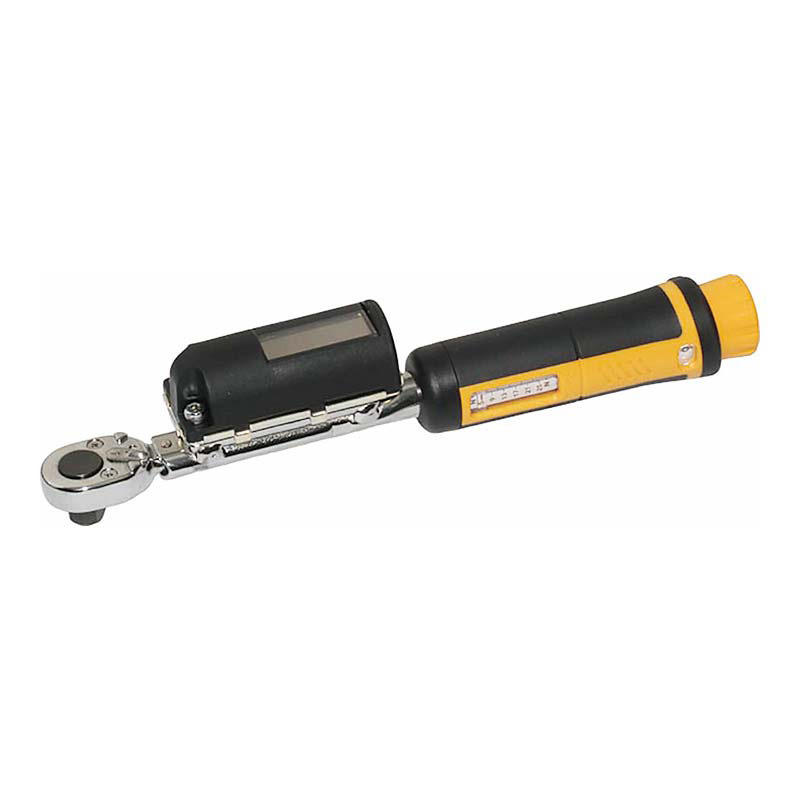 BLA Error Proofing Torque Wrench
Wireless Solar Powered Error Proofing Torque Wrench.
Upon tightening completion, the transceiver sends a signal to the receiver and counter or PLC to track and control tightening assembly work. Solar-powered transceiver module eliminates costs relating to battery maintenance.
902.875 MHz Transmitting Frequency.
Multiple wrenches to one receiver Capabilities: 10 wrenches; 4 Contact signal outputs; 6 RS232C outputs.
Transceiver Powered Solar Panel:

Roundtop shape keeps solar panels positioned to capture light.
3000 uses within 8 hours in a standard work environment.
Min. 400 uses in low or no light conditions with a base charge.
Robust plastic case, with internal antenna (Optional Rubber Cover Sold Separately).

Quick communications setting with one click.

The receiver (R-BLA ), captures signals from multiple wrenches & identifies them by serial numbers.
No setting box is required for this model series.

Transmission distance: 10-20 meters (30-60 feet).
Order wrench and receiver box to complete one basic system.
The receiver box (R-BLA) can be connected directly to DC24V or with Optional (AC Adapter #BA-8).

Optional LAN output version available.

Use under normal interior illumination in an ordinary factory.
Easily convert any Tohnichi LS-type corded torque wrenches to BLA solar-powered by purchasing T-BLA transmitter only
The T-BLA/QLBLA is for use only in the U.S., Canada, and Mexico.

(The T-BLE/QLBLE model is available for use in the EU and China. The T-BL/QLBL is for use only in Japan.)

Conforms with technical standards of the U.S. and Canada.
BLA wrenches are available in a variety of click wrench types. (Shown in photos are QL Adjustable and SP Open-end Head.)

The most popular wrench type is CSP Interchangeable Head Preset Type.
Preset Types are best for assembly work, as users cannot easily or mistakenly change the torque set value.
Interchangeable head type gives flexibility in work type. Heads sold separately.
If other type wrench styles are required, please contact Tohnichi for the specific model numbers.