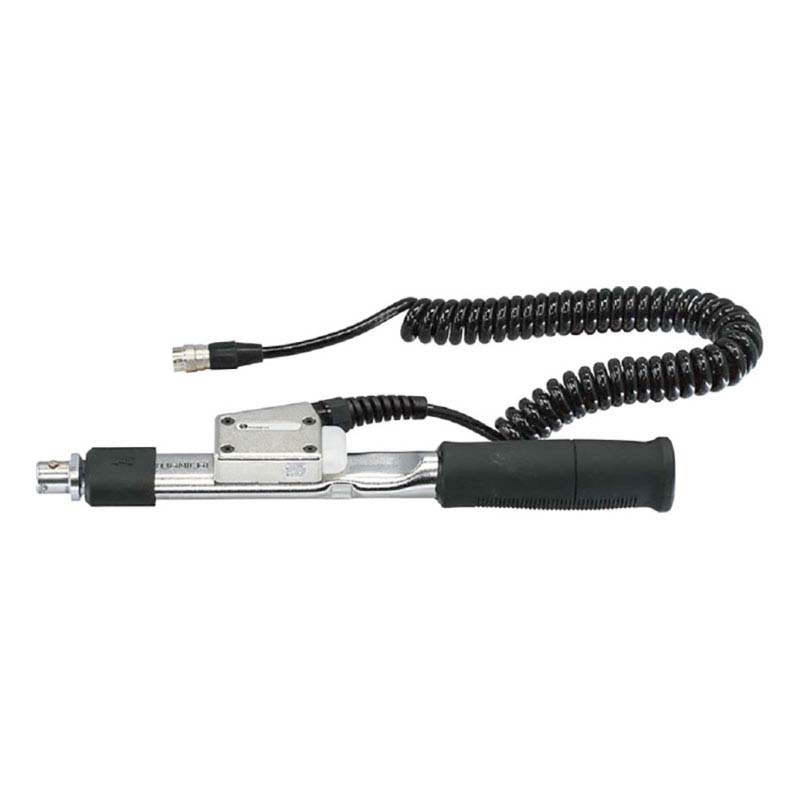 CSPLD / CSPLDC Error Proofing Torque Wrench
Wired Data-transfer torque wrench, CSPLD and CSPLDC connecting with Tohnichi CD5 display, OK/NG judgment LED lights can be performed on each operation.
Specialized version of CSP Click Torque Wrench that captures actual applied torque value.
Click wrench has a torque sensor that is hard wired to torque display Model CD5.
When the wrench clicks at set torque, the applied torque value is shown on the display.
Requires CD5 Compact Display to complete system; CSPLD or CSPLDC wrench and CD5 are calibrated together at the time of order. Calibration is required if the wrench is changed or the torque setting is changed.
Large LED judgment lights confirm OK-Blue or Hi/Lo NG-Red on the wrench for confirmation by the user on the wrench.
No batteries are required. Power is supplied from the CD5 Display unit connection.
Accepts Tohnichi Standard Interchangeable Head Types available in a wide range of styles and sizes. (see Accessories below)
Compact Metal Module Case.
Standard Series, covers a range of 2N.m to 280N.m.

More than 280N.m size is specially ordered upon request.

Standard cables included: 30cm Coiled & 3m Straight Cables. Additional cable options are available.
CSPLD has a fixed cable on the wrench to secure the wrench to the station. CSPLDC features Quick Connect Cable Style which allows for an easy exchange or replacement of the cable.