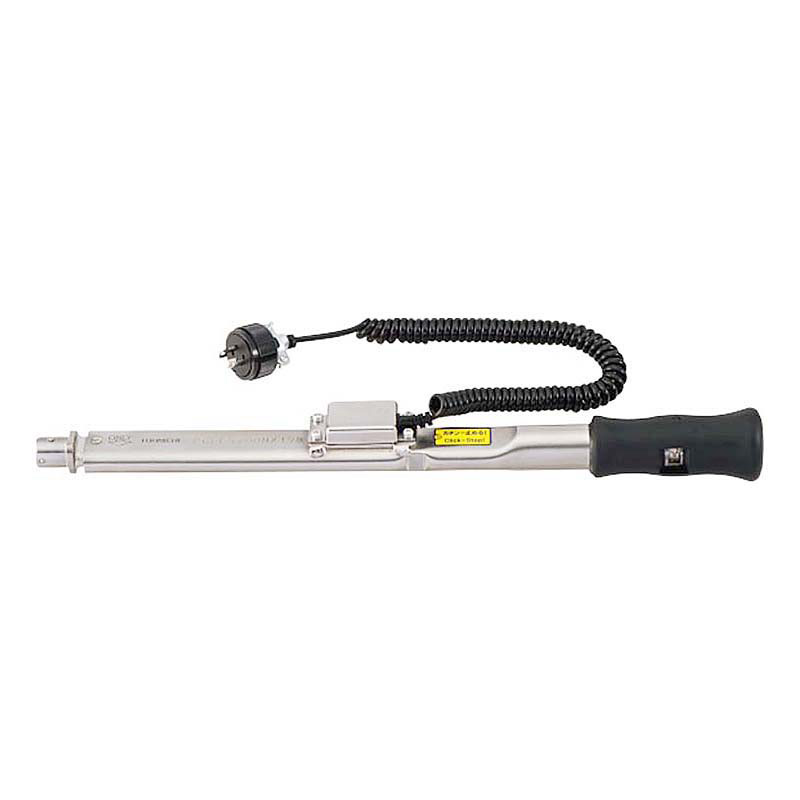 QLLS / CLLS / PQLLS / PCLLS / TiQLLS Error Proofing Torque Wrench
Error Proofing torque wrench with limit switch.

Upon reaching the set torque, the torque wrench "clicks" to complete tightening while the limit switch simultaneously sends out a contact signal.
A limit switch can be connected to a CNA-4mk3 count checker (sold separately)or PLC to easily create a tightening count management system. Adjustable style torque wrench with limit switch output. Available in a wide variety of styles.

LS wrenches are supplied with a durable curl cord with a male plug. (female adapter sold separately)
Applicable for international use including the EU region.
Compliant with ISO 6789 Type II Class A calibration procedures.
QLLS, CLLS, and PCLLS series products are interchangeable head torque wrenches. A wide selection of heads is available. (sold separately)
Easily upgrade LS corded wrenches to a wireless version by exchanging the LS module for a T-FHSLS256 transmitter. Contact us for details.
Refer to basic wrench models for general specification. American and Metric scaled versions are also available.