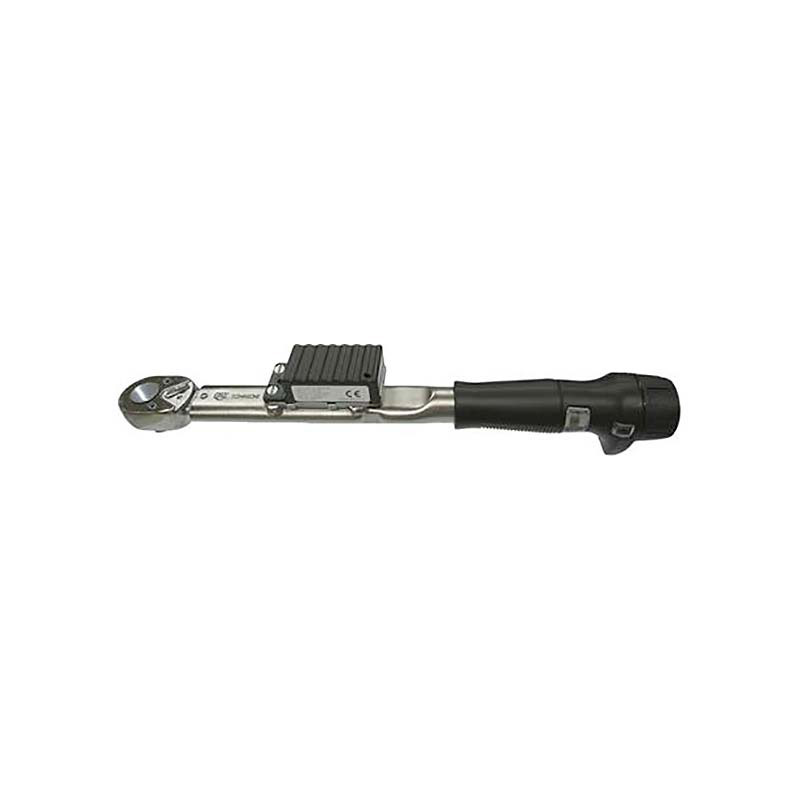 T-FHSLS256 Error Proofing Torque Wrench
Easily transition from wired LS type torque wrenches to wireless by removing the LS module and replacing it with T-FHSLS256 (also requires purchasing a R-FH256 Receiver Box).
Requires any Tohnichi LS type torque wrench and purchase of R-FH256 Receiver Box to create a wireless system.
2.4 GHz Frequency.
Robust Resin Case.
Internal Antenna.
Powered by Standard Coin Battery (included) CR2032 (DC3V) last through approx 300,000 clicks.
FHSS Technology decreases interference and increases signal capacity.
Transmission Distance 10-20 Meters (30-60 Feet).
Communication Transmission Confirmation Light and Battery Life Alert.
Easily change the frequency with SB-FH256 Controller Box (Sold Separately).
Compatible with any Tohnichi LS torque wrench.
Optional Accessory: FHSLS-PVC Protective Cover.
Optional Equipment: CNA-4mk3 Count Checker.
For the Standard FH module use, T-FH256MC-AR a replacement for FH wrenches only (cannot be converted from LS models).