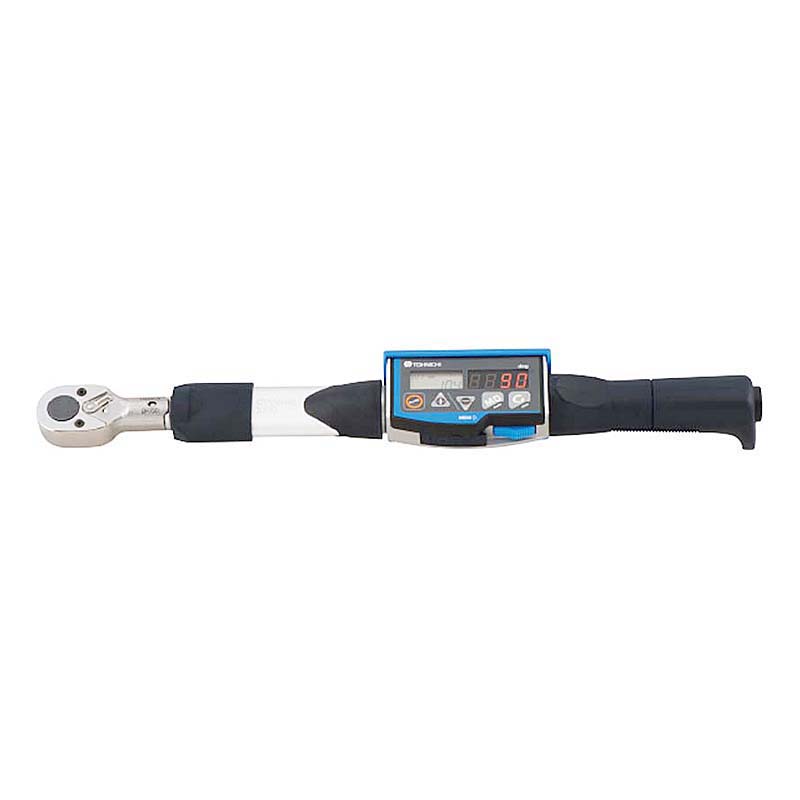 CTA2 Torque and Angle Wrench
Digital angle torque wrench with snug and angle setting functions for production use.
Bluetooth®-equipped versions are also available. Add-BT to model name: CTA2-G-BT.

Allows for wireless transmission of collected data.

Applicable in angle-controlled bolt tightening in small-lot production for maintenance and after-sales service, or back up for angle-tightening nut runners.
Designed for angle tightening in sequence for flange-shape bolt arrangement (e.g. cylinder head).
Includes software for data management through PC.
As tightening passes the snug torque, the values on the display switch to angle values. Upon reaching the set angle, the buzzer goes off, and LED turns on to signal completion.
Applicable for international use including the EU region.
Compliant with calibration procedures of ISO 6789 Type I Class C.
Tohnichi's interchangeable head torque wrenches can be used with our interchangeable head lineup, making these wrenches ideal for a variety of work scenarios.