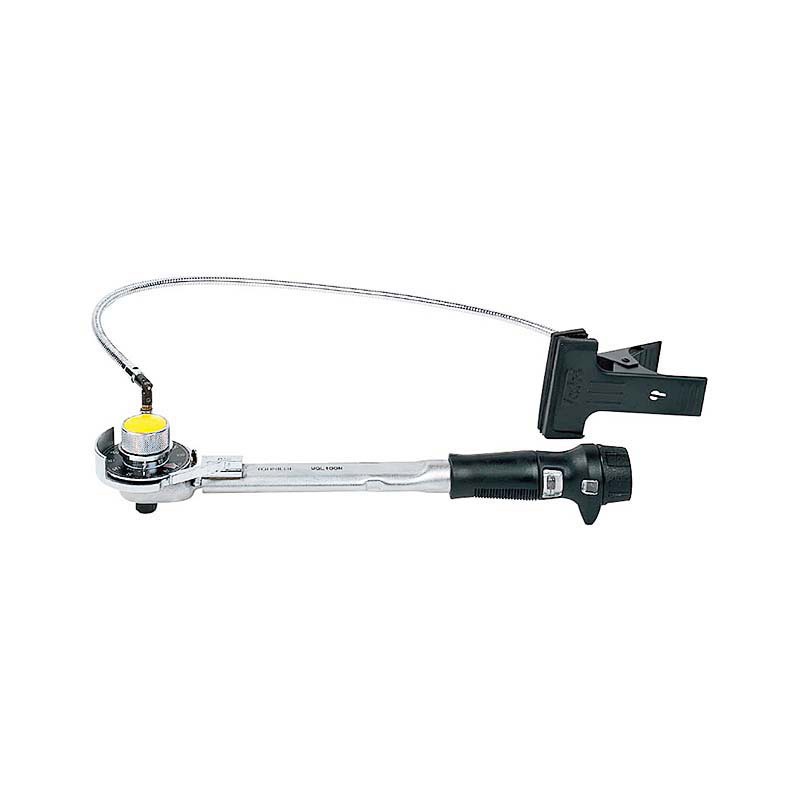 WQL Torque and Angle Wrench
Angle method torque wrench.
Applicable in angle-controlled bolt tightening in small-lot production, maintenance, and after-sales service, or back up for angle-tightening nut runners.
Snug torque can be easily set on the torque wrench by scale.
Angle pointer can be set either to the target angle first and load down to zero or set to zero first and load up to the target angle.
The angle pointer does not activate until the torque value reaches the snug torque.
Clip shape makes it easy to stabilize the needle. A magnet version (MB-PB) is also available as an optional accessory for the standard clip.
WQL model can be also used as a standard torque wrench.
Applicable for international use including the EU region.
Compliant with calibration procedures of ISO 6789 Type II Class B.
American Models
SI Models
Metric Models