Tohnichi Europe
Service Territory: Europe and Africa
Tohnichi Europe established in 1980 is a subsidiary of Tohnichi Mfg. Co. Ltd and functions as a sales and service facility that supports the Tohnichi product line. This location features a Torque Center showcasing the Tohnichi product line. Tohnichi Europe sells through a distribution network throughout Europe.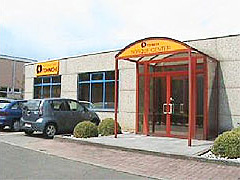 European Head Office
N.V. Tohnichi Europe S.A.
Industrieweg 27, Boortmeerbeek, B-3190 Belgium
Tel: 32 16 60 66 61 / Fax: 32 16 60 66 75
Contact European Office
Torque Center
Tohnichi Europe's Torque Center features a variety of demonstration scenarios for different types of torque applications.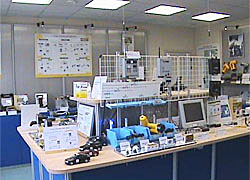 Tohnichi Europe's Distributors
Contact Tohnichi Europe for referrals:
N.V. Tohnichi Europe S.A.
Industrieweg 27, Boortmeerbeek, B-3190 Belgium
Tel: 32 16 60 66 61 / Fax: 32 16 60 66 75
Contact European Office