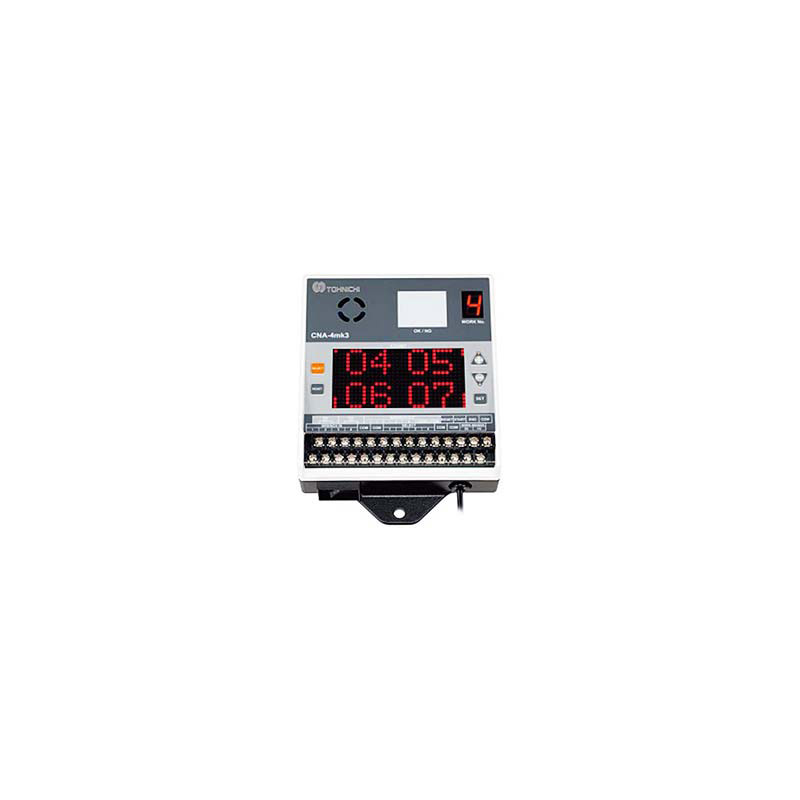 CNA-4mk3 Count Checker
Count checker to prevent missed tightening.
Can be connected to LS (Limit Switch) torque wrenches for count management.
Up to four LS torque wrenches can be connected, and each can be set with a different number of bolts to tighten. So up to four operators can perform tightening tasks at the same time.
From one unit, the numbers of four different types of bolts to be tightened can be set.
Bolt counting can be set 0-99 pcs for each torque wrench, and counted down upon receiving a signal.
OK/NG judgment signal can be transferred to an external device through relay output.
Connected with LS type torque wrenches (sold separately), CNA4-mk3 establishes an error-proofing system.