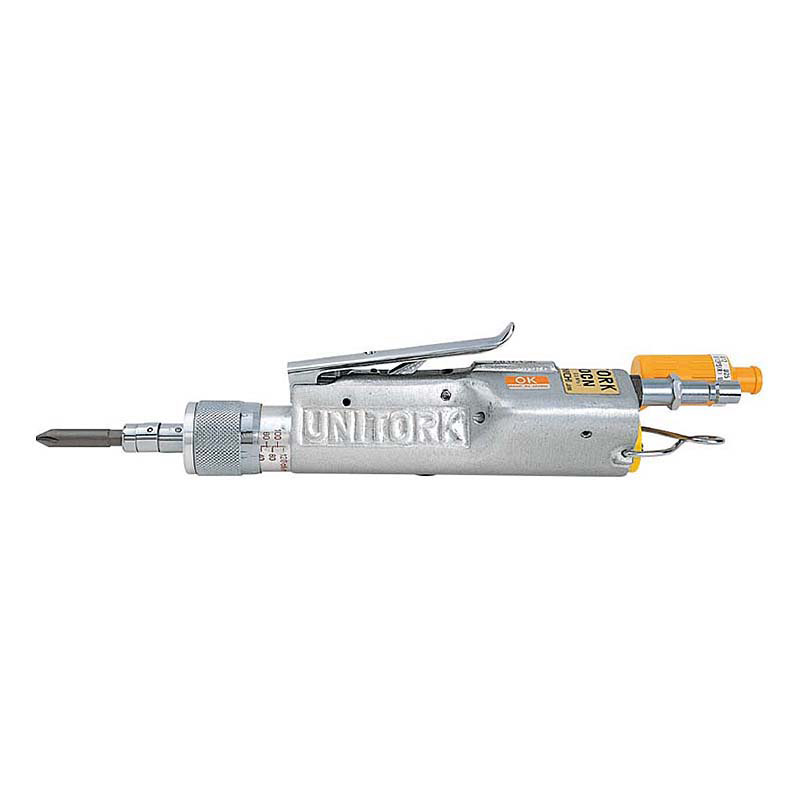 U / UR Power Torque Screwdriver
For large volume tightening of machine screws (M2-M6) requiring high torque accuracy.
Straight version of AUR model.
High speed and high accuracy tightening with lever activation.
Torque setting is easy to adjust by knob and scale.
Torque remains stable regardless of fluctuations in air pressure.
Small reaction force when the set torque is reached.
UR / ULR operates bi-directionally.