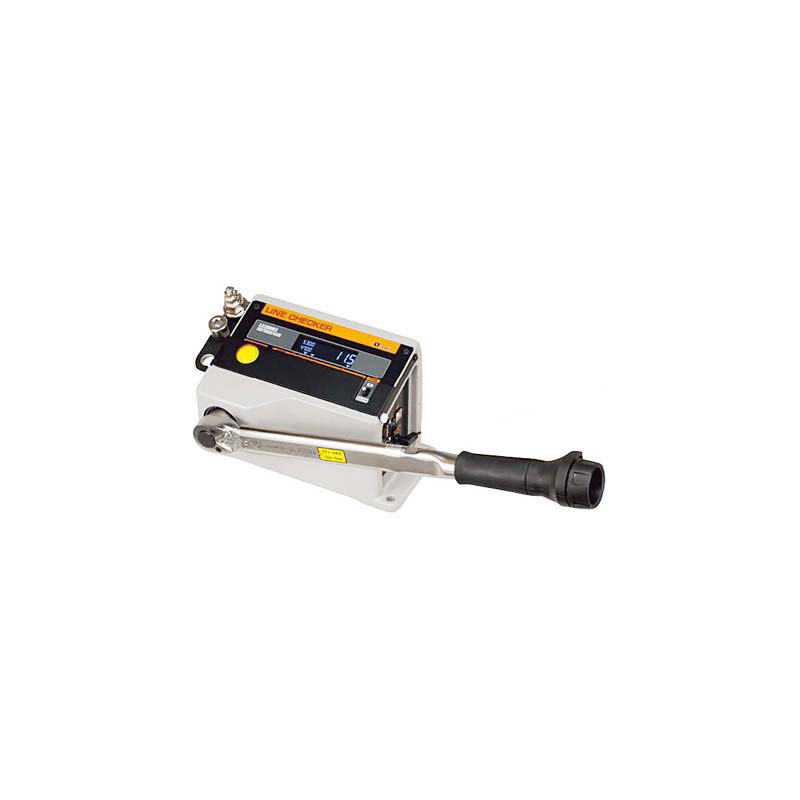 LC3-G Torque Wrench Checker
The "Quick check" function is now even more advanced. Comes with a Pass/Fail Judgment color display, for easy result checking. Routine torque wrench inspections at line-side test stations are now easier and more accurate with Tohnichi's digital torque wrench checkers in the LC3/LC3-G line checker series.
Different colored LCD display visibly notifies judgment results.
Wide measurement range, reasonably priced, compact and high accuracy.
Can read actual running torque (Patented).
Built-in statistical processing functions.
Statistical processing functions automatically calculate sample numbers and maximum, minimum, and mean values.
Hex adapters can be combined to test different sized open-end torque wrenches.
Power source AC100V-240V±10% to cover international use.
A battery pack is available as an option.
Support use in the EU.
With CE marking.
We have experience manufacturing products with American units of measurement (lbf, in, etc.) for Japan's aircraft manufacturing industry and for export to the U.S., and products with metric units of measurement (kgf, cm, etc.) for export to other parts of the world.
Excel Receiver software is a data input tool for Excel® data management. It can be downloaded for free. *Note: Excel® is a registered trademark of the Microsoft Corporation.