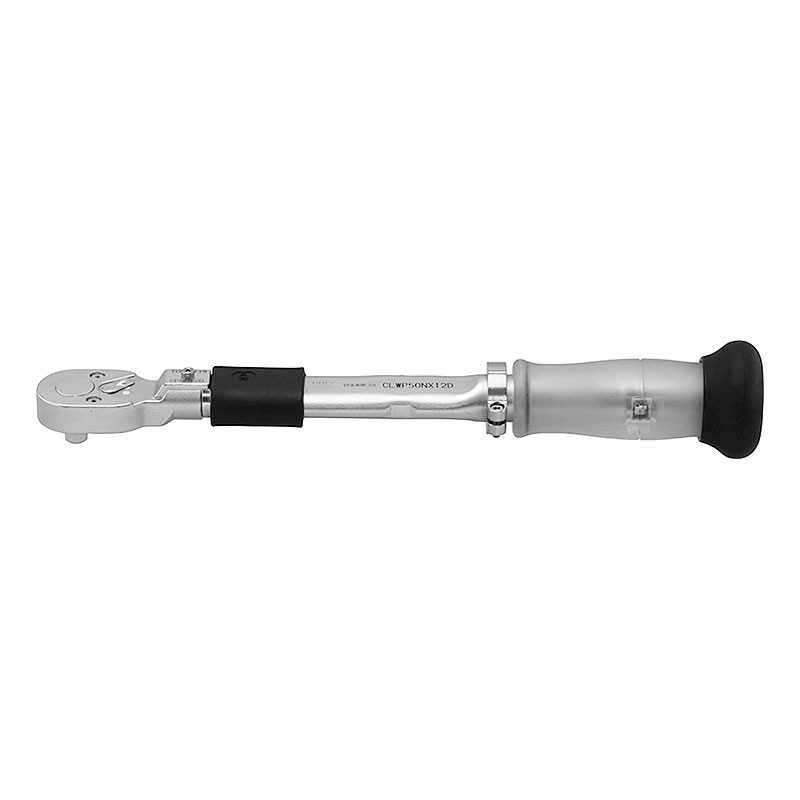 CLWP Adjustable WaterProof Torque Wrench
Waterproof and dust protection rated to class IP55 / IP57.

Prevents dust and water from entering the inside of the torque wrench which reduces accuracy deterioration.

High corrosion resistance surface treatment allows the wrench to be cleaned with water after use
Pre-lock type with torque scale. The torque setting can be changed using a commercially available flathead screwdriver. Adjustment screw located behind a removable rubber cover.
Includes a connection ring, where a wire can be attached to prevent the tool from being dropped.
Interchangeable Head Type.  A variety of heads are available and sold separately.

CPQH Corrosion Proof Ratchet Head is designed especially for use with CLWP.