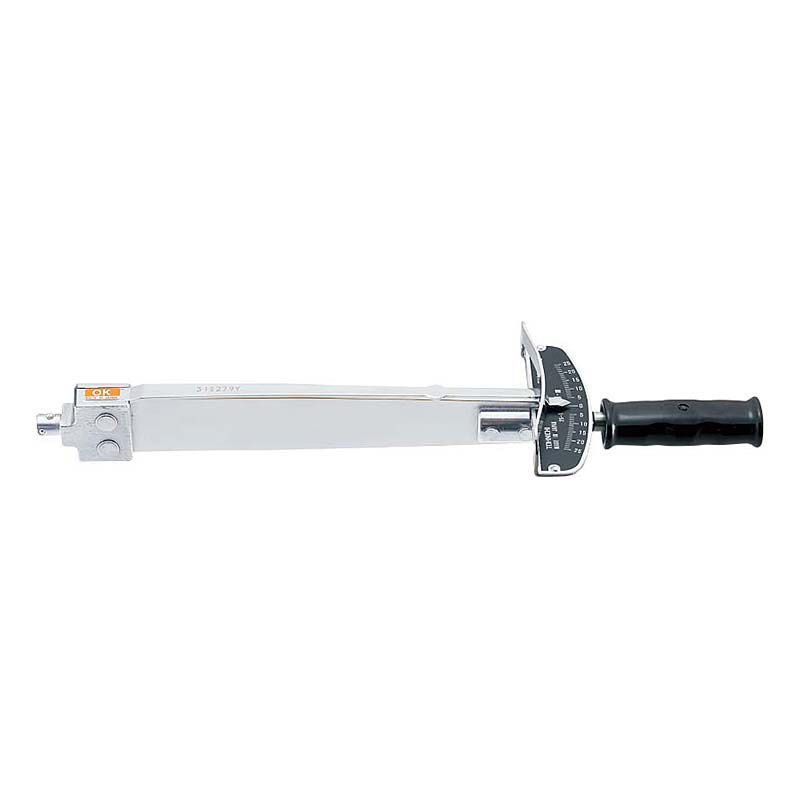 CSF / CF Beam Type Torque Wrench
Multi-purpose beam type torque wrench with interchangeable head type.
Interchangeable Head Torque Wrenches.
You can use approximately 300 kinds of Tohnichi interchangeable heads.
Scale registers torque bi-directionally and can be used for re-tightening and loosening torque inspections.
The unique shape of the arm is designed to keep the internal force at a stable level without any friction, which contributes to enhanced durability.
The CSF/CF model grip is shaped to conform to the hand in order to prevent slipping.
CSF7N~230N is available for memory pointer type as standard, other models are upon request.
Applicable for international use including the EU region.
Compliant with calibration procedures of ISO 6789 Type I Class A.
American Models
SI Models
Metric Models