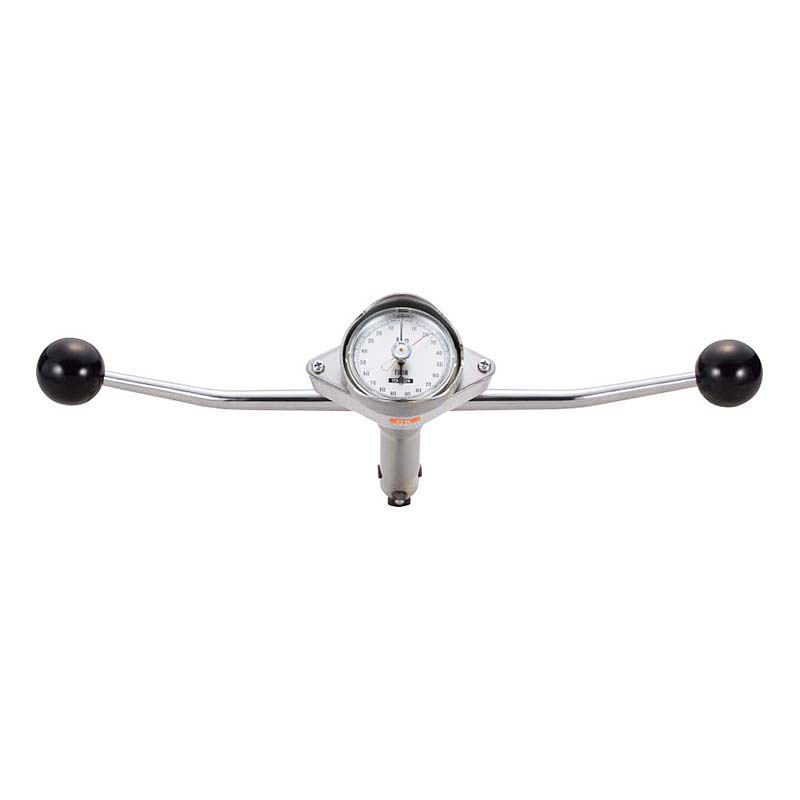 T-S Dial Indicating Torque Wrench
T-Handle Dial Indicating Torque Wrench.
Dual grip dial indicator torque wrench used to transfer stable torque to bolts, for both tightening and measuring.
Lightweight, easy-to-read dial, suitable for inspection.
A graduated scale with a precise pointer provides accurate torque value readings.
Since the amount of deformation is small, the operator's fatigue is reduced compared to the flat beam type torque wrench.
T-S models are equipped with a convenient memory pointer (standard) to capture peak torque reading.
Since load is applied with both hands or two-person, the applied force is offset, allowing for easy and precise measuring or tightening.
Since the dial is movable, the pointer can be set to the desired torque first and complete tightening as the pointer indicates "0".
Applicable for international use including the EU region.
Compliant with calibration procedures of ISO 6789 Type I Class A.
American Models
SI Models
Metric Models