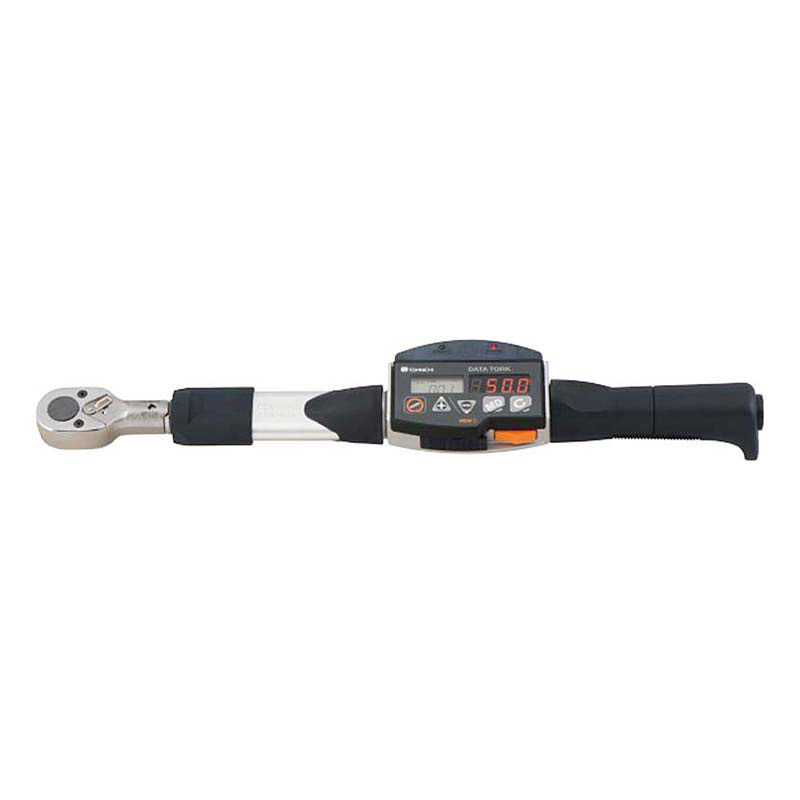 CEM3-G-BTA Digital Type Torque Wrench with Bluetooth
Digital torque wrench with wireless data transfer via Bluetooth®.
Use Two Ways: For inspection and for tightening applications.
Measure torque and angle that can be turned on/off
Built-in Bluetooth® module makes data collection easy.
Two modes: Simplex communication and Duplex communication.

Manage modes with maintenance keypad sequence.

Simplex Mode.(Formerly CEM3-G-BTS)

Wirelessly transmits captured torque data to a receiving PC.
Output the data after each operation or "dump" a range of data at one time from the memory.

Duplex Mode. (Formerly CEM3-G-BTD)

The tool can receive instructions for tightening torque values and the number of fasteners in the operation from a PC.
Outputs the applied torque values back to the PC after each tightening operation is completed.

Tohnichi's interchangeable head torque wrenches can be used with our interchange head lineup which offers the best selection in the world, making these wrenches ideal for your work.
Add Tohnichi's TDMS Software Package to simplify set up and provide a solution for collecting torque data for assembly work or quality inspection routes.