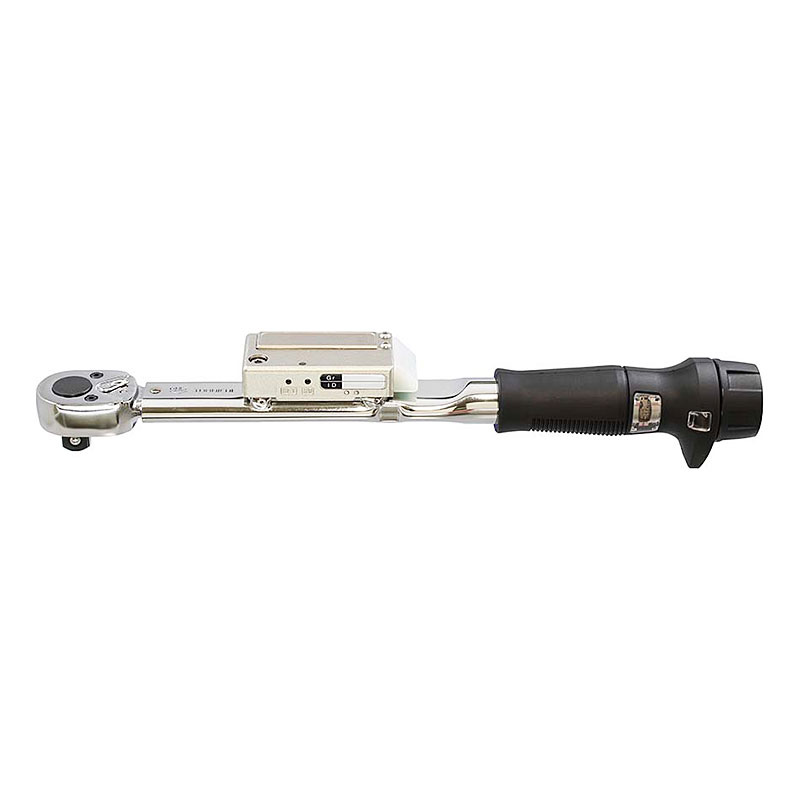 FHM / FH Error Proofing Torque Wrench
Wireless Transmitter T-FHM (installed on various types of torque wrenches) communicates with Receiver Model R-CM to prevent missed tightening.
Advantages of Transmitter Model T-FHM:

Battery Level Monitoring. An Alert is given when the transmitter battery is low.
Battery Life: Approx 650,000 clicks/uses 
 "Wraparound radio wave" transmission captures signal even when the signal may be obstructed.
Communications Distance Approx 20-30m from transmitter to receiver. (

Replacement for Transmitter T-FH256MC(-AR) and Receiver R-FH256 that are discontinued.
T-FHM Transmitter can be changed to communicate with previous generation Receiver Model R-FH256 by using the New Setting Box, Model SB-FH2. (Sold Separately) Changing the setting mode to T-FH will communicate with the previous receiver box and will also revert to previous lower transmitter functionality such as distance, battery usage, alerts- transmissions communications will also be downgraded.
Transmitters can be ordered separately for repair purposes, or ordered on a torque wrench.
The most popular style wrench for error-proofing is Model series CSP which features preset to one torque value for added security and an interchangeable head for flexibility in application types. Request preset service  at time of purchase for a nominal fee or use adjusting key and set using a torque wrench tester.
Wireless type wrenches are available in a wide variety of torque wrench styles including CSP, QSP, SP, QL, CL, PQL, PCL, and more.
Wireless Torque Wrench Error Proofing System
Often manual tightening errors are caused by human error due to missed tightening. Avoid missed tightening by confirming when the set torque is reached. A tightening completion signal is transmitted by radio wave to a receiver box.
Answer back signal on the wrench transmitter allows the operator to check the communication status.
The basic system requires Wrench with Transmitter and Receiver Box.
Optional Equipment includes Setting Box SB-FH2, I/O Box, Loud Buzzer/Light, and Count Checker.
When using the I / O-CM is connected to the receiver up to four torque wrenches can be recognized by ID with one receiver. Connection to PLC or Model CNA-4mk3 Count Checker keeps track of the number of clicks and tightening operations.